Celebrating 100 Years of
Reliable
Responsible
Red & Yellow
Passionate
Proven
Performance
Commitment
Innovation
American Made
transparent
100 Years Strong & Enduring
In 1921, Thomas Ritchie patented the first automatic waterer valve that solved many of the headaches that farmers faced in getting water to their livestock. His automatic float-controlled watering equipment was connected to underground running water and heated with a kerosene lamp to keep the water flowing during the bitter cold. Ritchie has been improving automatic watering ever since.
In Their Words
Hear what livestock producers, equine owners, distribution partners, and employees both past and present have to say about Ritchie Waterers.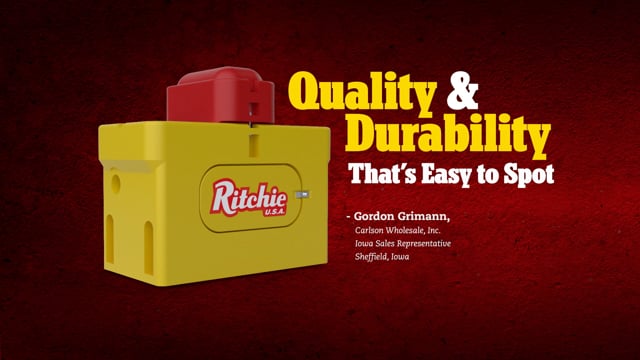 Ritchie Durability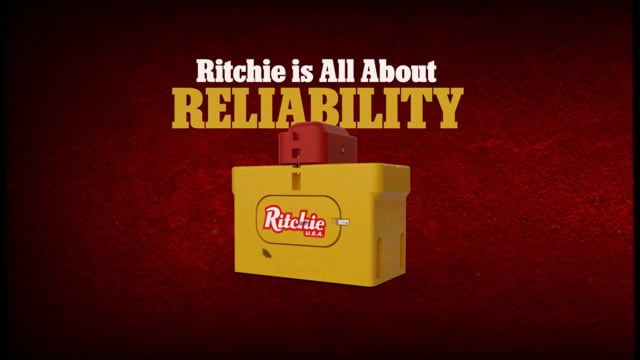 Ritchie Reliability
Our History in Pictures
Look through pictures, advertisements, marketing, waterers and more from 1921 through today.
Ritchie Stories
Read the latest news on Ritchie and their 100 Year Celebration.